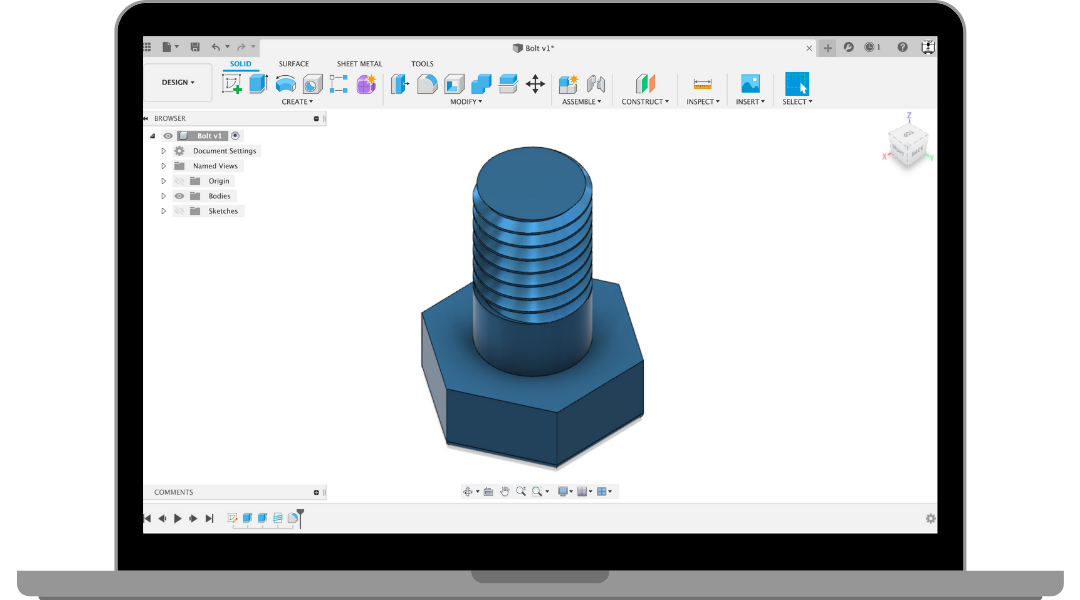 Fusion 360 Quick Start Course
You'll follow my guided path in this beginner video course as we design 7 models that will introduce just the essential tools and techniques to quickly get you creating your own models. And I'll be using the current version of Fusion 360 so you can rest assured that my screen will match yours!
I'm so confident that you'll love the course that I have a 100% money back guarantee policy. In fact, here's what I'll do, if you're not satisfied for any reason, simply send me an email and I'll refund your purchase and allow you to keep the course!
You simply don't have the amount of time it takes to learn new software
Time is one of our most valuable resources. Let's not waste it with endless menu explanations and learning tools we'll never use. Instead, we'll hit the ground running to get you designing practical models right away. You'll learn by doing. I introduce a simplified selection of tools that you'll need to design most of the models you'll ever need.
"I learnt more in 15 mins here than the Autodesk Fusion mastery course taught me in 3 struggling hours!!" - Dave Kind
You feel intimidated by the learning curve
Fusion 360 is a very powerfull design software and offers a lot of bells and whistles. However, like most things, there's an 80/20 principle here. You only need to learn about 20% of the tools to be able to create most of the designs you'll ever want to make. That's what we'll focus on in this Quick Start Course. The essential tools and techniques you need to start getting all those creative ideas out of your head and designing your own models!
You feel you're too old to learn new software
I'll let one of my students speak to this.
"Before I met you I was only proficient in extruding a circle and putting a hole in it. But in a few short months I am now able to create this. I googled a picture of a cannon and a stone rail and sketched out this monument design. I can't believe I did it. Your teaching style is easily understood and while I am sketching I can almost hear your voice guiding me. I am really proud of what I have accomplished to date and looking forward to whatever future lessons you produce." - Ronnie, 74 years old
Fusion 360 Quick Start Video Course
is Perfect for you if:
You're a hobbyist. You don't have the time to learn all the bells and whistles. You just want to learn the necessary tools and techniques to begin creating your designs
You don't have time for long winded tutorials that waste your time with lengthy menu explanations
You wish there was a less complicated sub-menu that you could use to create your design
You feel lost not knowing where to start or even what to look up because you don't know all the tools available or what they do
You feel like you're constantly stuck in a state of relearning the basics
You feel that the learning curve is just too overwhelming
You get excited at what you see others making but when you try your own designs, you tend to get frustrated and give up
You feel that your lack of technical know how is limiting how creative you can be
You feel you're too old to learn new software (You're not. Fun fact: most of my students are retired)
It's time to graduate from Tinkercad
"This course was the most useful one I have ever seen. It has taken away some of the confusion that I had with Fusion 360. The pacing was great and the topics very helpful. I will definitely recommend it to others who need help." - Cathy O'Malley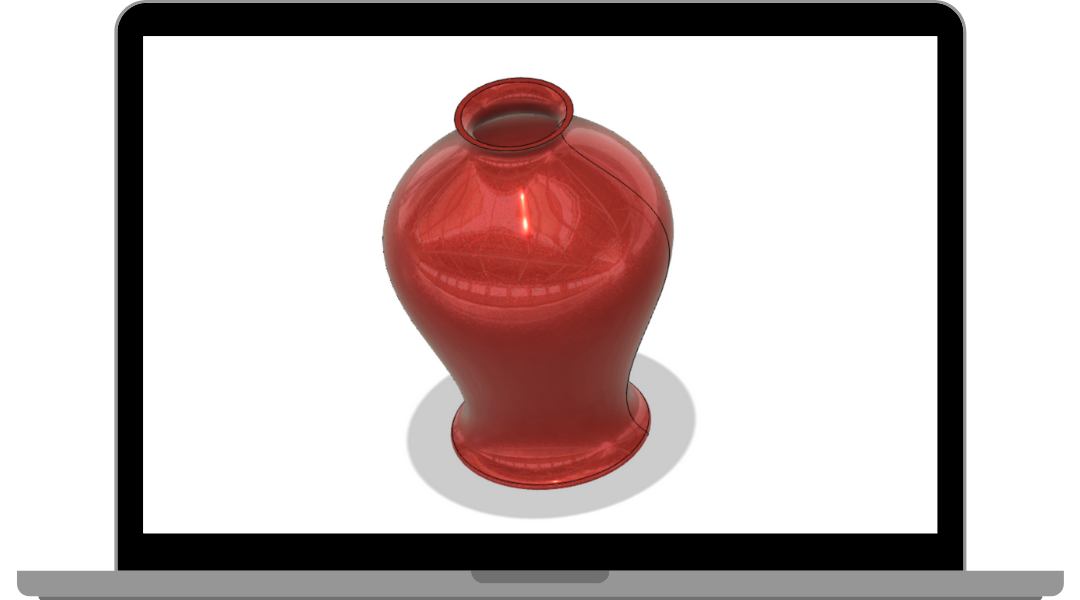 Perfect for the Complete Beginner
You'll want to crawl before you can walk and this is the perfect course to teach you the basics and allow you to build a proper foundation in 3D design. The course follows my popular and effective project based learning method as we learn the basics by directly applying design techniques in making our own models.
I'll guide you in creating 7 simple designs and along the way you'll be pleasantly surprised at how much you're learning and how much fun you're having. By the end of the course you'll be eager to start creating your own designs.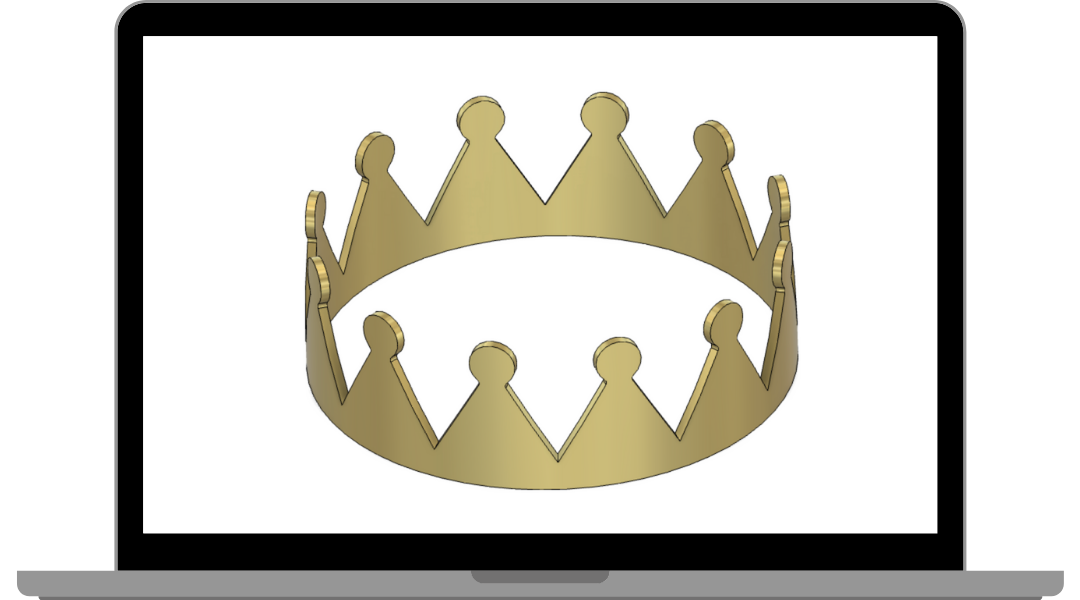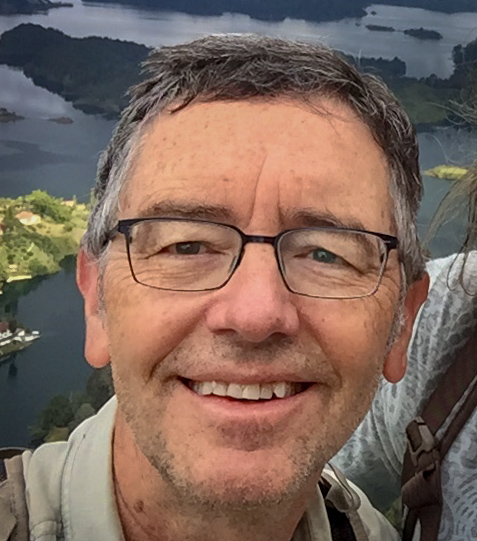 "Your pace was spot on -- not too fast or too slow. I've done quite a few YouTube tutorials for F360 but it seems they are often using "magic" keystrokes that leave me scratching my head. In contrast, you always clearly state which keyboard shortcut, etc, you are using. That makes learning much better. You have me hooked so I'll sign up for your next course."
- Tom McKinnon
"You made me feel like anyone can do 3d designing. So helpful and easy. Your way of teaching approach is exactly what I have Been looking for so far. Thank you."
- Girid H.
"I'm halfway through this course as a quick refresher after a break from Fusion360, and it's absolutely brilliant!
All the basic concepts explained clearly and simply, with explanations as to why certain things are advised. " -Julian Sharp
"This course was the most useful one I have ever seen. It has taken away some of the confusion that I had with Fusion 360. The pacing was great and the topics very helpful. I will definitely recommend it to others who need help."
- Cathy O'Malley
"This was a fun and very informative course and I loved every minute of it. You made fusion 360 less intimidating and more fun to use. Thank you so much. I am now going onto your next course, thanks."
-George Sankey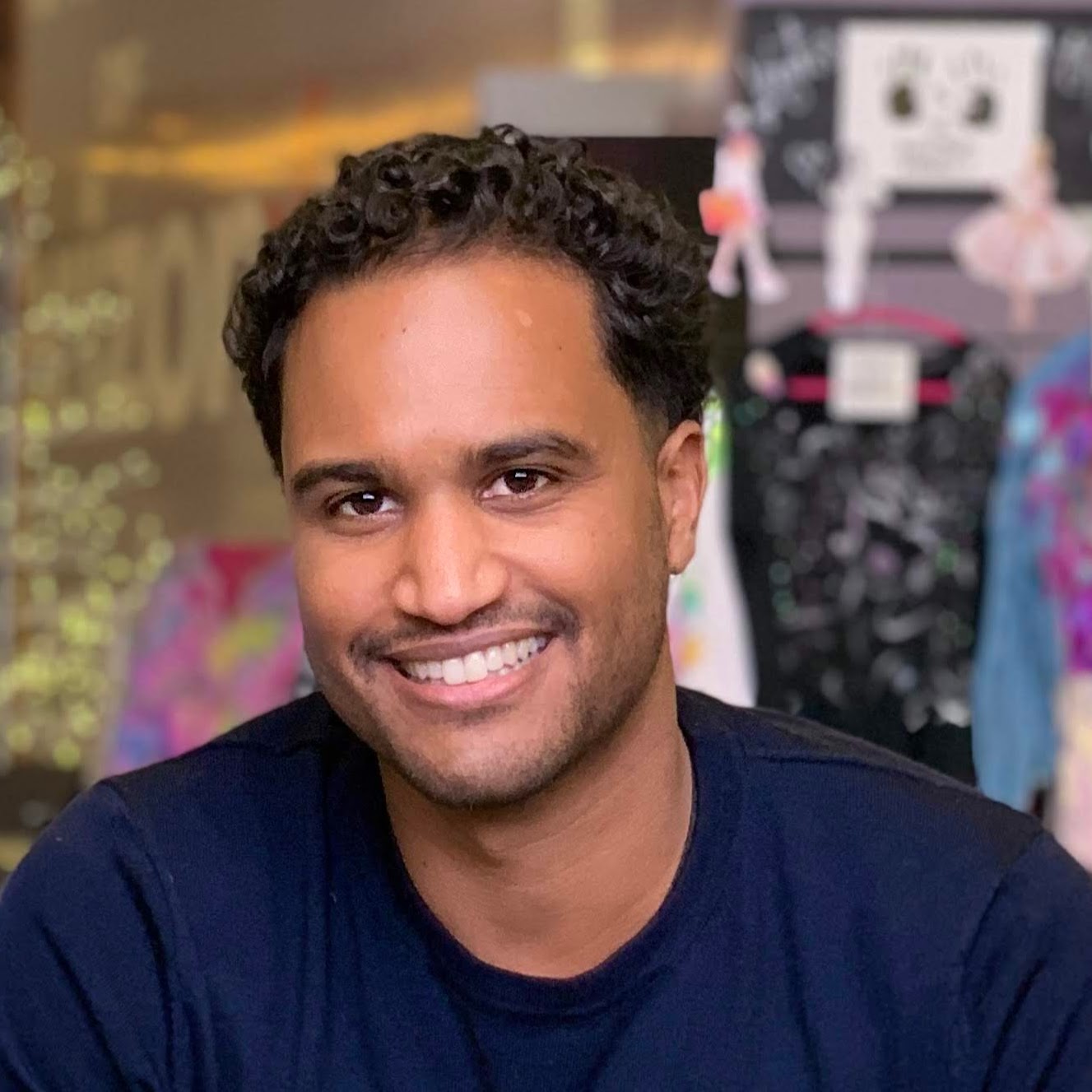 Vladimir has taught thousands of students how to create their own 3D models in Fusion 360 through his popular online courses. He also teaches the same material at the college level.  
As a passionate maker, Vladimir currently runs two makerspaces - a community makerspace that he co-founded, and a college makerspace where he teaches students how to design with Fusion 360 and how to turn those designs into real objects through 3D printing, laser cutting, and cnc milling.
His work has been featured by Adafruit, Thingiverse, Hackaday, Makezine, Instructables, Shapeways, and Autodesk.